We are a small development studio, but our work to date has been with one of Sweden's biggest companies, Volvo Cars. We have worked with them on two of their projects - Care by Volvo, and the Stay Home Store campaign.
Care by Volvo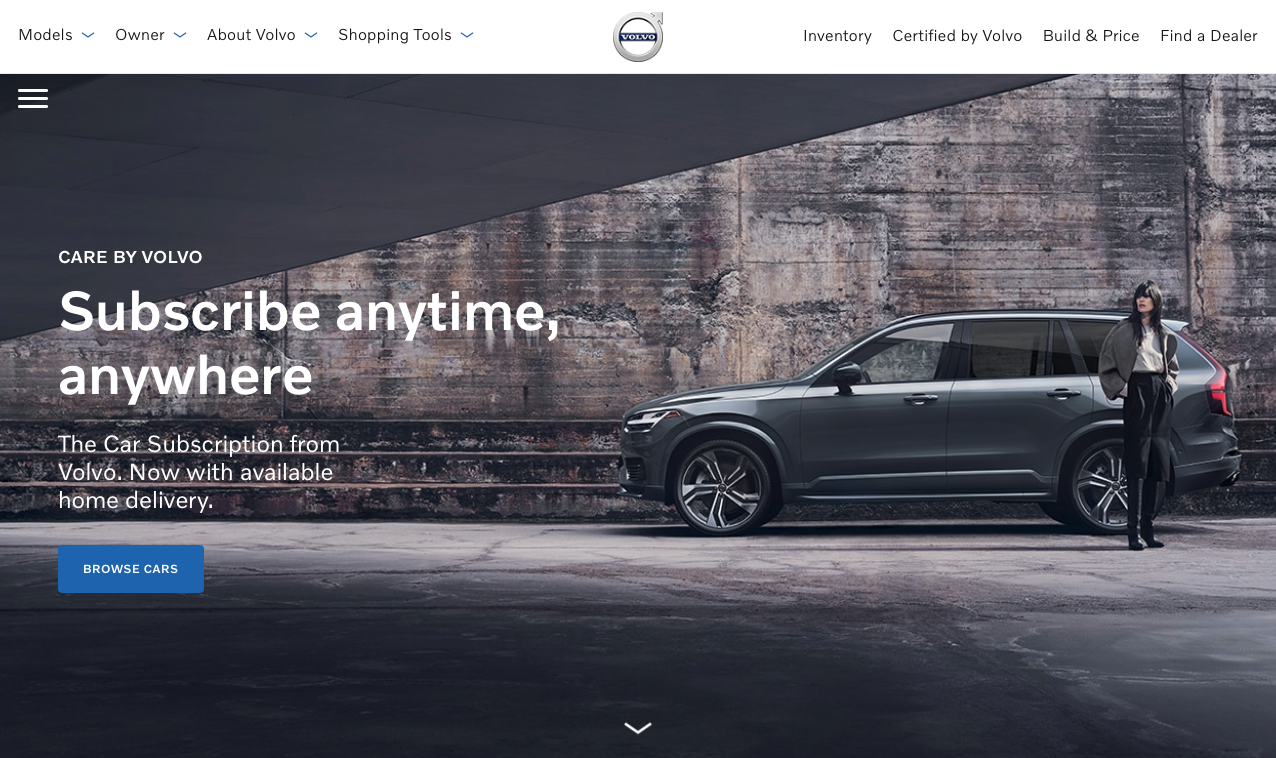 Care by Volvo is a subscription service where customers can get a car for a monthly fee. Cars come with lots of extra costs - insurance, road taxes, MOTs, repairs, and in some countries winter tyre fittings. Care by Volvo combines all of these costs into a single package, making it simpler for people to get a car and know how much it costs to use.
We worked onsite in Gothenburg, Sweden with Volvo Cars and a number of partner agencies to help bring the landing page for Care by Volvo into existence and roll out the site in multiple markets (Germany, US and the Netherlands).
We helped to develop the web site using Node.js and React, along with fetching content from Volvo's content management system. We worked with colleagues from both Volvo and a number of partner agencies to help develop and evolve the site over the course of 18 months.
The project has since rolled out in Norway, and is scheduled to roll out in the UK and Sweden in 2020.
The Stay Home Store campaign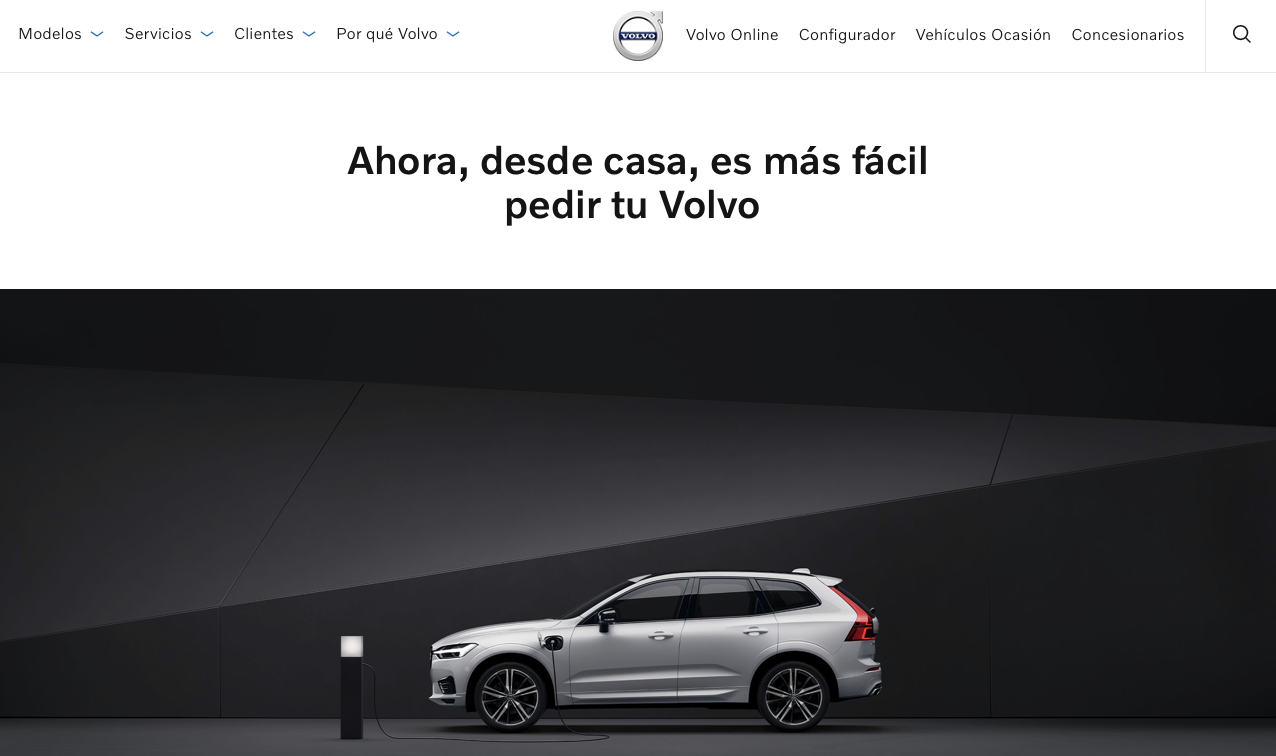 The stay home store is a campaign launched by Volvo to help customers get a car without having to visit a dealership. It was launched in response to the Covid-19 global pandemic that prevented car dealerships from having customers visit them in person.
Working with a cross-functional team formed at rapid speed, we were given the goal of launching the campaign in up to 7 european markets within the space of 2 weeks, something that does not normally happen at Volvo Cars.
We were tasked with helping to develop a site that would allow customers to see a range of car offers available to them, learn more about that offer, and register their interest with a local dealer. The site needed to be able to support launching in multiple european markets at the same time.
We organised the CMS to support the site, and then built the site using React and Node.js as the designs evolved close to the launch date, which were worked on both in Sweden and in the United States, and all done online via remote working.
Want to work with us?
We are currently available.
Get in touch